Central High School, 330 West Colfax Avenue 
Central High School was an athletic powerhouse and the city's most racially integrated high school. 
Many of South Bend's African American leaders graduated from this school. In addition to being one of the best academically, it was also known for its basketball team led by John Wooden. After guiding Central from 1934 to 1943, he became famous as a coach for UCLA.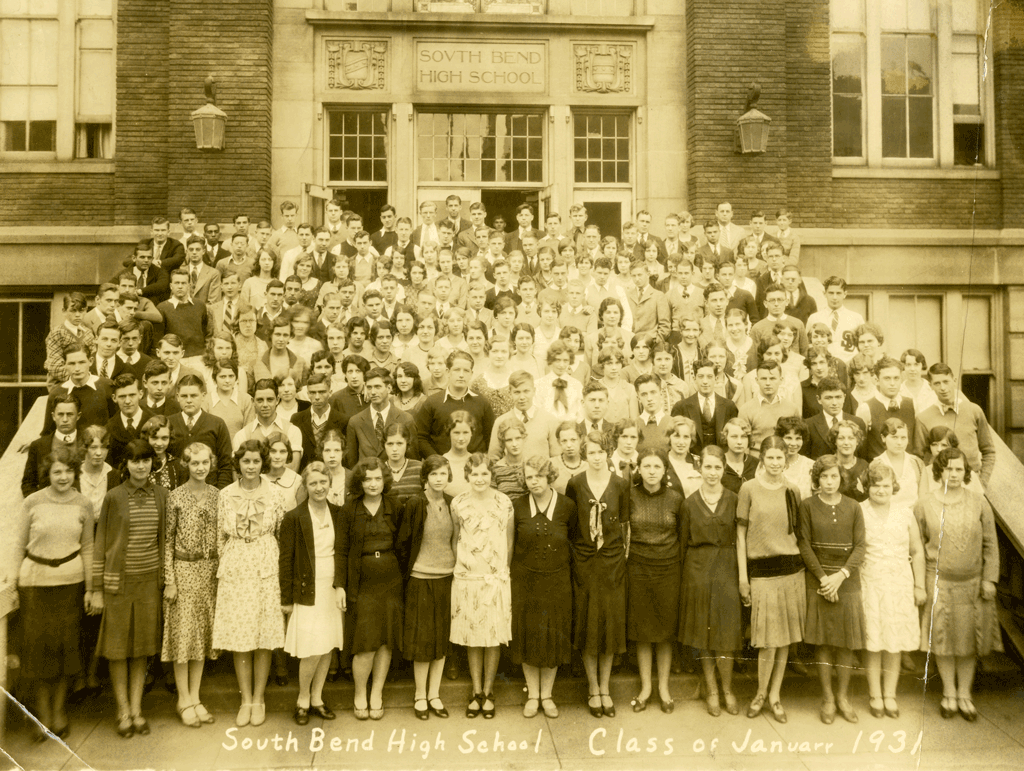 [CRHC.STREETS.037] Streets family papers, Civil Rights Heritage Center Collections, Indiana University South Bend Archives.
Central is also famous for being in the movie "Hoosiers." If you have watched the movie, you know that the team from fictional small-town Hickory, Indiana plays a championship game against the very real South Bend Central Bears and—spoiler alert—ends up beating them.  
In the evenings, Central welcomed students as the first home for what became Indiana University South Bend.